English
'The more that you read, the more that you'll know. The more that you learn, the more places you'll go' - Dr Seuss.
Communication, the ability to connect cohesively and accurately is at the heart of what it means to be human. At Trafalgar School it is this humanity which runs through the soul of the English curriculum.
Our curriculum is designed around the principle that if you cannot think it, you cannot say it and if you cannot say it you cannot write it.  The explicit teaching of thought process is a key part of our curriculum offer; taught in fortnightly King's College Let's Think lessons in years 7-9. Our curriculum is centred around 'big questions' and uses oracy and discussion across all lessons to ensure every child can personally respond to texts we read. Our curriculum structure, with most units being a full term, allows for a real depth of study with time for new skills and knowledge to be fully embedded before we move on.
Both the skill and pleasure of reading is prioritised; DEAR time marks the start of all lessons across all year groups and reading intervention is the centre of our key stage three home learning. We explore a wide range of challenging and diverse texts which deal with global issues and ask our students to develop their own opinions about the modern world. Our curriculum planning allows students to respond creatively and imaginatively to tasks as well as analytically.
Cultural Capital is what brings the study of a text to life and we ensure that we offer students a wide range of extra-curricular and enrichment opportunities.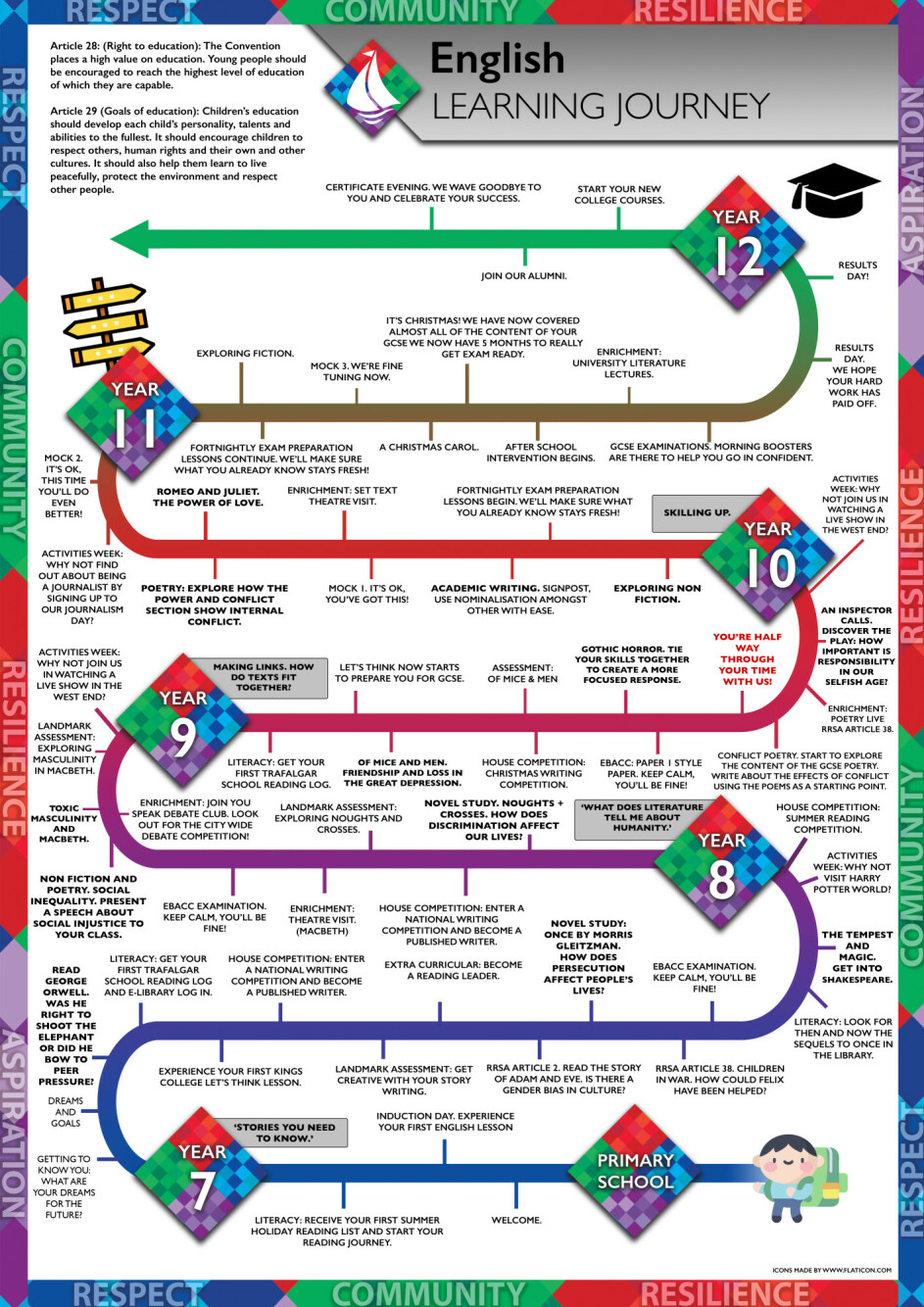 Key Stage 3: 
 

Assessment Window

Assessment Type / Topic

Year 7

25th April – 6th May 2022

 

Landmark Assessment - Magical Worlds Unit (Creative Writing piece) 

Year 8

w/b 4th April 2022

 

Landmark Assessment- Inequality- Writing to argue 

Year 9

13th - 24th June 2022

 

Landmark Assessment- An Inspector Calls 
Key Stage 4:
(AQA) GCSE English Language – AQA | GCSE | English Language | Specification at a glance
(AQA) GCSE English Literature – AQA | GCSE | English Literature | Specification at a glance
 

Assessment Window

Assessment Type / Topic

Year 10

13th - 24th June 2022

 

Landmark Assessment- GCSE exam style question- Romero and Juliet 

Year 11

from 13th May 2022

 

GCSE Exams begin 
At KS3, students are expected to complete one hour of home learning per week. In Year 7 and 8 our students will need to fulfil this through Lexia; an intelligent online platform which is personalised to target each students' literacy skills. Moving into Year 9, your child will be set weekly home learning tasks by their classroom teacher which will be centred around the specific unit of study.
At KS4, students are expected to complete weekly home learning tasks set by their classroom teacher. These will be centred around the specific unit of GCSE study, with the view to embed essential exam skills and core knowledge, develop in-class practice and revise key material in the lead up to their exams.
·         Reading Leaders
·         Film Club (Yr7/8 Monday lunch times)
·         Homework Club (All year groups Thursdays after school)
·         UNLOC Public Speaking/ Debating (Yr7/8 Tuesdays after school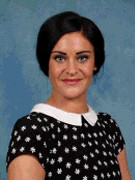 Welcome to English at Trafalgar School! 
I am proud to be the Curriculum Leader for English working with a fantastic team of staff to deliver the most enriching, diverse and engaging English curriculum for our students. 
Our team are passionate about the subject of English and we strive to Inspire all our pupils through challenging, engaging and enjoyable learning experiences that maximise progress, achievement and most of all enjoyment.
As per our school values, we believe all students have the right to engage in a diverse English curriculum to shape students into well rounded human beings and global citizens. We believe in the importance of nurturing and caring for our  pupils in an environment that recognises, supports, advises and guides each and every individual to become the best version of themselves. With personalised learning at the core of our curriculum, we ensure that all pupils feel valued and are therefore able to achieve their full potential.
Kirsty Watts (Curriculum Leader)  kwatts@trafalgarschool.org.uk 
Beth Newell (Second in Department)  bnewell@trafalgarschool.org.uk 
Lucy Clark lclark@trafalgarschool.org.uk
Alexandra Dudman adudman@trafalgarschool.org.uk
Sarah Swaffer sswaffer@trafalgarschool.org.uk
Miri Fleming mflemming@trafalgarschool.org.uk
Sarah Johnson sjohnson@trafalgarschool.org.uk
Chloe Randles-Henshaw chenshaw@trafalgarschool.org.uk
Shannon Sawicki ssawicki@trafalgarschool.org.uk
Grace Kemp gkemp@trafalgarschool.org.uk
Jodie Leason-Bentley jleason-bentley@trafalgarschool.org.uk
Jacqui Pashby-Taylor jpashby-taylor@trafalgarschool.org.uk