Chromebooks
TRAFALGAR CHROMEBOOK PROGRAMME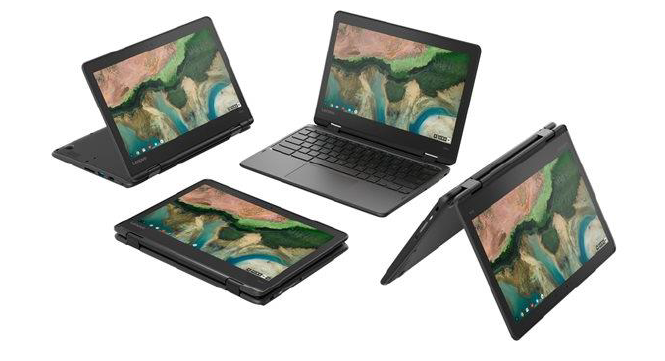 The school delivers high quality learning for students using Chromebooks. This has been exceptionally valuable for students and staff across the curriculum. Every child in the school now has daily access to a Chromebook and there is considerable expertise in the use of this technology for teaching and learning. 
It is our vision that every child has access to affordable, high quality devices which they can use in lessons and at home. Using IT safely and effectively is an essential part of everyday life for our students and we are committed to equipping them with these skills for life. We would strongly encourage you to consider joining the scheme.
THE EQUIPMENT ON OFFER
We have selected a Chromebook with flip and touchscreen functionality. This Chromebook is best suited to students at our school and is specifically designed for student use; with a ruggedised outer casing and enhanced specification to ensure they can withstand all functional requirements. Each device is supplied with a 3-year extended warranty and a 3-year Advanced Repair Service. In the event of fault, accidental damage or theft your child will get an immediate replacement from IT whilst theirs gets sent away for repair.
WHY CHROMEBOOKS?
Chromebooks are extremely secure, easy to use and facilitate both independent study and online collaboration. Through the use of Google Apps for Education & Office 365 we can further improve student engagement, and open the door to learning. Using Chromebooks with the Management Console ensures that all students are able to access the same resources and applications, wherever they are in the world, and enables teachers to deliver the curriculum in the most exciting and engaging way.
HOW MUCH DOES IT COST?
Prices start from £12.99 per month over 36 months. Other payment terms are available.
If your child is in Year 7, 8 or 9 then you can choose to spread the payments over 12, 24 or 36 months. For Year 10, you can choose 12 or 24 months. For Year 11, you can choose 12 months. For all Year Groups, you can make a single up-front payment if you prefer not to spread the cost.
THE BENEFITS OF CHROMEBOOKS
• Less than 8 seconds to boot up
• Long battery life & Unlimited file storage
• Simple technology
• Easy student-teacher workflow in a safe environment
• Excellent collaboration tools
• Works seamlessly with Google & Office 365
• Chrome Management Console for eSafety.
WHAT'S INCLUDED?
• Chromebook – Ruggedised and designed for students
• Chrome Management License
• 3 Yr Extended Warranty
• 3 Yr Advanced Repair Service
• Google Classroom & Apps for Education.
HOW DO I PLACE MY ORDER?
To place your order please contact the school for more information. The order process is as follows:
THE PORTAL OPENS ON THE 6th MAY 2022
THE PORTAL CLOSES ON THE 10th AUGUST 2022
FIRST DIRECT DEBIT ON THE 25th AUGUST 2022
(If your first Direct Debit fails your order will be cancelled)
Click here to access the portal - Please contact the school directly to be sent the login details.
Delivery is planned for September 2022.
FREE SCHOOL MEALS
If your child is eligible for free school meals, the school will subsidise the cost of the Chromebook. There will be a small monthly contribution required but we have worked to make this affordable for families on low income. A letter will be sent to eligible families with the details of how to access this discount. Do not place your order via the main portal.
If you are interested in the scheme but are experiencing financial hardship, please get in touch with the school for a conversation in confidence, and we will explore what support we can provide.