PE
"PE, school sport and physical activity improves physical health; boosts mental health and builds resilience; creates active habits for life and boosts academic achievement." - Baroness Sue Campbell
Physical Education and sport plays a vital role in supporting the physical, emotional and social wellbeing of our students through a broad and balanced curriculum, which fosters both practical and life skills. Our intention is for all of our students to leave Trafalgar School with a life-long interest in an area of physical activity or sport; to be able to take part in activities with confidence, physical competence, self motivation and self regulation. Our students will leave school with the ability to work effectively in teams, as well as independently, resolving challenges to achieve a common goal. Our students will have an understanding of what it means to be a responsible citizen, through following the rules and etiquette in sport and physical activity. They will develop resilience by learning how to manage the highs and lows of competition whilst competing against themselves and others.
Our objectives in the teaching of PE align with the National Curriculum in that we aim to ensure all pupils: 
• Develop competence to excel in a broad range of physical activities 
• Are physically active for sustained periods of time 
• Engage in competitive sports and activities 
• Lead and promote healthy, active lives 
• Develop competence to excel in a broad range of physical activities 
• Build self-esteem, confidence and resilience 
• Provide all pupils with access to the lesson.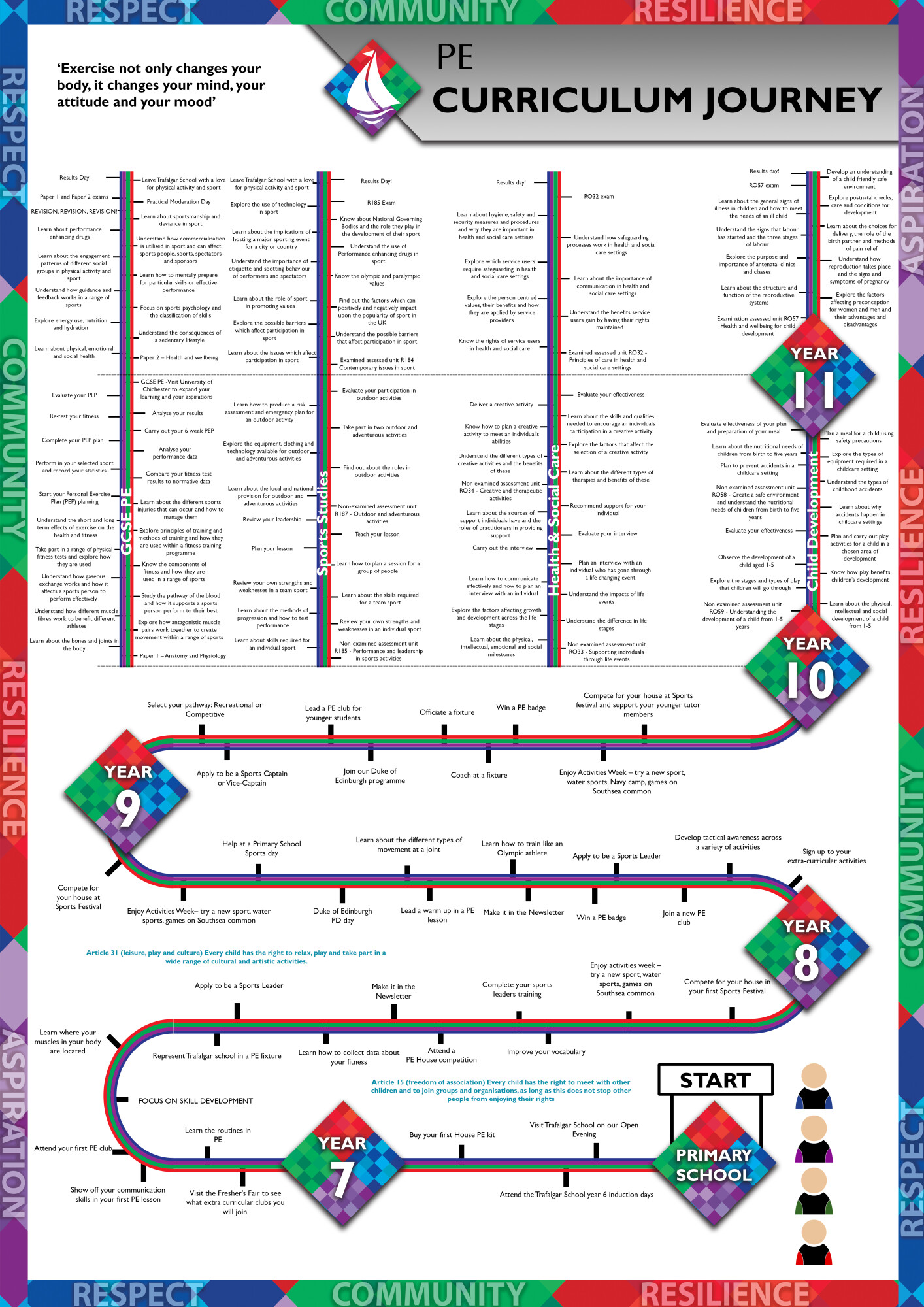 Larger version available here
Key Stage 3: 
Students will be assessed on 6 strands, equally weighted, including: physical skills, theoretical content, tactical awareness, positional awareness, leadership and communication skills. 
 

Assessment Window

Assessment Type / Topic

Year 7

8th January - 19th January 2024

 

Landmark assessment - athletics, rounders, cricket

Year 8

25th September - 6th October 2023

 

Landmark assessment - athletics, rounders, cricket

Year 9

16th October - 3rd November 2023

 

Landmark assessment - athletics, rounders, cricket, tennis
Key Stage 4:
For students opting for PE at KS4 we offer two choices: GCSE PE or Sports Studies/BTec Sport. 
GCSE PE - https://qualifications.pearson.com/en/qualifications/edexcel-gcses/physical-education-2016.html
BTec Sport – https://qualifications.pearson.com/en/qualifications/btec-firsts/sport-2012-nqf.htm
Health and Social Care - https://www.ocr.org.uk/qualifications/cambridge-nationals/health-and-social-care-level-1-2-j801-j811/
Child Development - https://www.ocr.org.uk/qualifications/cambridge-nationals/child-development-level-1-2-j809/
 

Assessment Window

Assessment Type / Topic

Year 10

16th October - 3rd November 2023

 

GCSE PE - Full Paper 1 Mock

Sports Studies - R185 coursework due 

Child Development - RO59 coursework due

Health and Social Care - RO33 coursework due 

Year 11

6th November - 17th November 2023

 

Mock Exam Season

 
At KS3, students are expected to attend clubs for PE as part of their independent learning. We have a wide range of opportunities for students to attend clubs at break and lunch time as well as after school. Our school sports teams attend regular fixtures and competitions with other schools both locally and regionally. 
GCSE PE students are expected to attend at least one club after school each week and one outside of school sport or activity, as well as completing one piece of home learning each week. This will often be set on The Everlearner which is an online platform where students can quiz on the topics learnt in lessons.

https://www.theeverlearner.com/
BTec Sport/Sports Studies students should attend at least one club after school each week as well as completing one piece of home learning each week. Students will either get home learning set on The Everlearner or will be given research tasks to complete. The Everlearner which is an online platform where students can quiz on the topics learnt in lessons. 
Health and Social Care students will be set home learning to complete once a week, either as research tasks or exam questions, depending on the unit being delivered.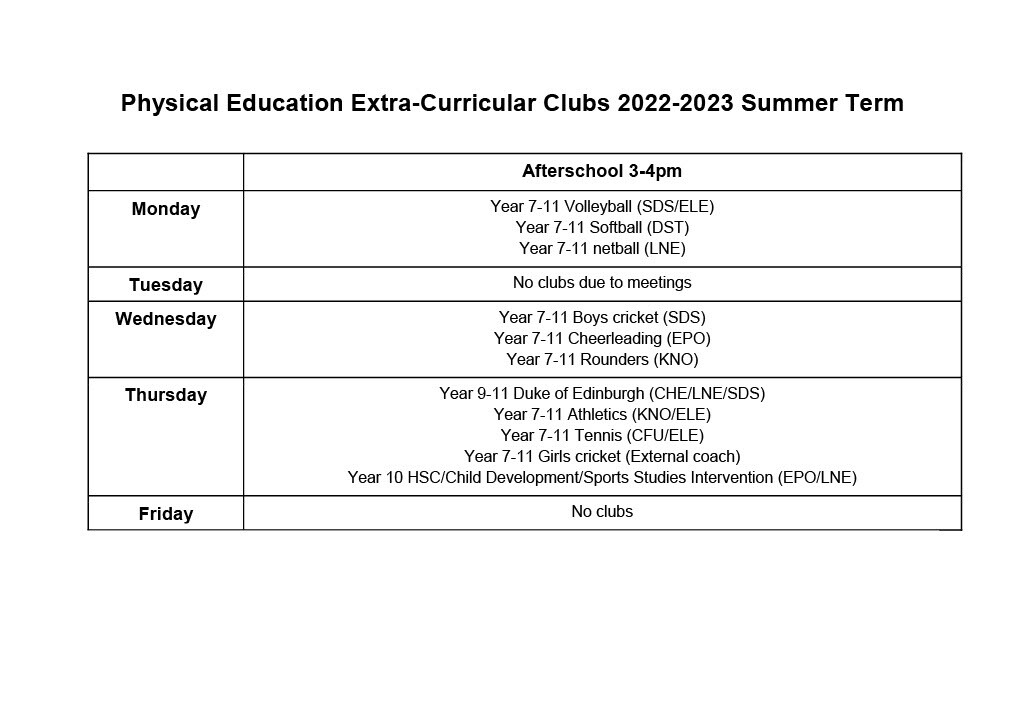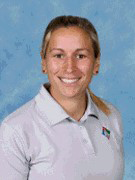 Welcome to PE at Trafalgar School! 
I am proud to be the Curriculum Leader for PE working with a fantastic team of staff to deliver the absolute best PE curriculum for our students. Our team is passionate about physical activity and PE and teaching our students to live a healthy active lifestyle and find their love for moving! You will learn a range of new skills within your PE lessons, both physical and life skills. You'll get the opportunity to take part, lead, officiate and support others during lessons, as well as a range of extra-curricular opportunities. 
Laura Nerssessian – Curriculum Leader lnerssessian@trafalgarschool.org.uk 
Ellie Potter (Second in PE) epotter@trafalgarschool.org.uk
Chris Furnell cfurnell@trafalgarschool.org.uk
Dan Stokes dstokes@trafalgarschool.org.uk
Kelly North knorth@trafalgarschool.org.uk
Pete Dudley pdudley@trafalgarschool.org.uk
Spring 2023
Sports Leaders - Mary Rose Movement Festival
Well done to our Sports Leaders who supported the Mary Rose School with their Movement Festival this week. They represented Trafalgar School brilliantly, and had this wonderful comment back from the Assistant Principal from Mary Rose:
'A MASSIVE THANK YOU to our awesome Sports Leaders that came and helped at Mary Rose School on Tuesday 17th January. There were so many complimentary comments from staff about how brilliant you were, and they did a fantastic job!'.
Basketball Fixtures
Year 10 Hampshire Cup - With our team being down in the first quarter 4-11, we managed to up our intensity at the team talk and bring it back to 12-15. The team displayed great passing and movement , along with some superb set plays. Unfortunately we responded a little too late and lost the close game 16-19. Congratulations to our MVP- Oliwier.
Year 8 boys took part in a Hampshire Cup game against Everest, trying very hard in their first round match hosted here at Trafalgar. The team played very well, with Malachai receiving MVP of the game and scoring most of the points for team Trafalgar.

Great determination, grit and resilience was shown by our Under-14 girl's basketball team who headed away to Bohunt School in a fixture on Monday 16th January. Well done girls! Our MVP was Brooke.
Set 4 Success Wimbledon Trip
Some of our Year 10 students have entered their second year of the Set for Success programme run by the youth sport trust. They kindly invited our students to visit Wimbledon for the day. The day included a career talk from various professionals that work for the Wimbledon Foundation e.g Head Gardner, a member of the digital marketing team and Head of ticket sales. The day also included a guided tour round the grounds and a visit to the Wimbledon museum.
The students had a really great day and came away feeling inspired by the possibilities of different routes into various careers and how the skills they learned during the programme would enhance their opportunities after leaving Trafalgar.
Year 10 Child Development Infant School Visit
As part of their course assessment, the Child Development students are required to observe a 4-5 year old to assess their intellectual development and whether they are in line with the expected milestones. Our students have this term been visiting Highbury Infant School to observe some of their children completing some work on phonics and writing. The Year 10 students have been really enjoying this experience and this has provided an engaging learning experience for them. Well done Year 10 Child Development students, you have made Trafalgar School very proud of you.
Year 7 Football
Our Year 7 boys football team have been going from strength to strength. They are undefeated in all competitions and through to the semi final of the Portsmouth schools cup and the quarter final of the Hampshire schools cup. They have scored around thirty goals and only conceded 5! Our super Year 7's have never looked in danger of losing a game and definitely have the potential to win some silverware if they carry on playing as they have been. The treble is still possible! #upthetrafalgar
Autumn 2022
Basketball Fixtures
There was a very high turnout in Portsmouth with all the local schools headed to ALNS to play in an extremely competitive Year 11 basketball tournament. With 11 teams involved, there were two pools played. Some great shooting from Gon and teamwork between Jake and Lewis to get a fast break down the court. Great effort by the team. We have the Year 7,8,9 and 10 boys tournament this half term and then the girls after Christmas to look out for.
Year 7 Football
ALNS - Our year 7 football team got their league campaign underway with an away fixture at Admiral Lord Nelson School. Trafalgar conceded an early goal but equalised before half time and finished the half 2-1 up. Trafalgar proved too strong for ALNS and finished the game with a 7-2 victory.
Priestlands - The Year 7 squad travelled to Priestlands School in Lymington for the first game of the Hampshire Schools Cup. Trafalgar conceded an early goal but stayed positive and finished the first half 2-1 up. The second half was very competitive but after the 70 minutes were up, Trafalgar managed a 4-3 win. It was a real 7 goal thriller of a match! Trafalgar got a BYE through the last 16, so we are waiting to hear who they will face in the quarter finals.
Priory - Our Year 7 football team had their first game in the Portsmouth Schools Cup against Priory School. Our boys proved too strong for the team from Priory and finished the game 5-0. Our boys are really playing like a team and enjoyed most of the possession and kept a clean sheet for the first time. The boys are waiting to hear who they will face in the semi-finals.
Castle View - The Year 7 squad played their second league game against Castle View School. Our boys are playing with confidence and are happy to keep possession for long spells of the game. Their superior teamwork and communication skills led to a 6-0 win for our super Year 7's in a game that they never looked in danger of conceding. I truly believe that this Year 7 team can bring some silverware home to Trafalgar this season. Well done boys, all of Trafalgar believe in you. It's coming home!
Year 8 football
Wildern - Our Year 8 football squad travelled to Hedge End to play their first Hampshire cup fixture. The side from Wildern School were too big and strong for our boys and their size gave them an advantage almost immediately. Our boys conceded in the first half and struggled to make an impact in the game. Trafalgar regrouped during halftime and looked like they might score and get back in the game. Unfortunately Wildern scored on the rebound and the goals kept coming. Our lads conducted themselves superbly and took the loss with grace and showed fantastic team spirit and resilience. They should all be really proud of themselves.
Year 9 Football
Toynbee - The Year 9 team travelled to Toynbee for the first round of the Hampshire Cup. We were missing a few key players and had players playing out of position, so we were grateful some of the lads stepped up and volunteered to play in a role they were less comfortable in. Toynbee played some excellent football and took advantage of our injuries and lack of experience in key areas and unfortunately we lost. This was the boys first taste of the Hampshire Cup and they did themselves proud.
Springfield - Our next game came in the Pompey Cup, playing against a team we beat last year. Again we were left with some injuries, unavailable players and late withdrawals. This impacted on our team performance and we fell to a heavy loss, despite all of the lads working as hard as they could. We wish Springfield the best of luck in the next round.
Year 10 Football
The Year 10's weren't successful in their defence of the Portsmouth Cup, where they were narrowly defeated on penalties. It was a great team effort with several players carrying injuries or missing. On to the Hampshire Cup and league!
The Year 10's kicked off their league season with a 4-0 win against Castle View. There was a big improvement from their last outing against Castle View where they narrowly won 5-4. Goals from Romeo T, Elijah K and Harley G (x 2) have set the boys up nicely for their next game in the Hampshire Cup against Thornden School.
Year 11 Football
Our Year 11 football team got their Hampshire cup campaign underway with a tough match away to John Hanson School in Andover.
They played extremely well but, unfortunately, they were beaten in a tough game against a very powerful side. The game was exciting, with a penalty and several freekicks on the edge of the area. Our boys were a credit to the school and showed great resilience during and after the match.
Well done boys! #UpTheTrafalgar.
Sports Leaders
As part of our ongoing commitment to the personal development of our students, we are offering the Sport Leadership programme again this year. The programme provides students with an excellent opportunity to enhance and develop essential life skills. Students will be given the responsibility to deliver purposeful and enjoyable sport/physical activity sessions.
Within the Sports Leadership team there are three roles, Sports Leader (available for students in Year 7-10) and Sports Captain/Vice-Captain (available for students in Year 9/10/11). The Sports Leadership team will support the delivery of various sporting festivals, events and extra-curricular clubs.
Training for the programme will take place after school week 1 Monday, and be delivered by Miss Potter. Throughout the year there will be the occasional opportunity to visit local primary schools.
We have had a large number of applications and can't wait to see who will be our Sports Leaders for 2022/23!