PSHE
"PSHE education helps children and young people to stay safe, healthy and prepare for life's opportunities."
PSHE education is a planned, developmental programme of learning, through which children and young people acquire the knowledge, understanding and skills they need to manage their lives now, and in the future. As part of a whole-school approach, PSHE education develops the qualities and attributes students need to thrive as individuals, family members and members of society.
Four overlapping and linked 'Core Themes' (Health and Wellbeing, Relationships, SRE and Living in the Wider World), are expressed as areas of core knowledge, understanding, language, skills and strategies, and are taught in accordance with students' readiness across all key stages.  It is important to recognize that many decisions about both health and lifestyle are made in a social context or are influenced by the attitudes, values and beliefs of significant others. The curriculum is fluid and regularly adapted to meet current needs and issues that best support the Trafalgar community. 
As George Eliot wrote "don't judge a book by its cover."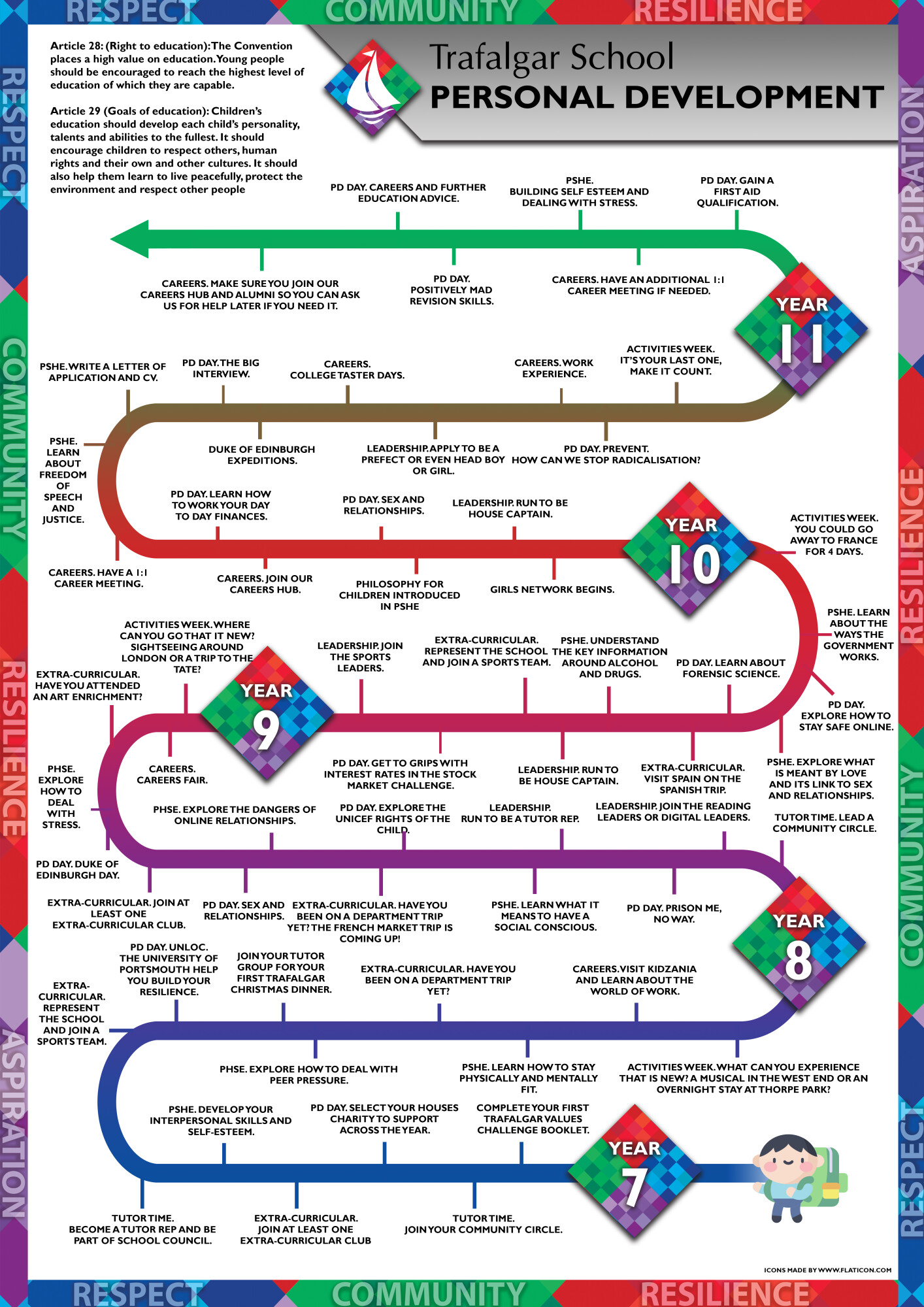 Effective assessment allows students and teachers to: reflect on what has been learned; increase motivation for future learning; and demonstrate impact. Students are assessed on statutory core themes and the wider world through self and peer assessment.
PD days throughout Key Stage 3 & 4 offers opportunities for visitors, outside speakers and trips to venues outside Portsmouth to broaden horizons.
Welcome to PSHE at Trafalgar School.
I am immensely proud to be the KS3 Lead for PSHE. Our team is passionate about the subject, understanding the range of critical issues students face every day such as friendships, emotional wellbeing and change. To ensure our students can make the best choices for their wellbeing, we endeavour to provide students with a solid foundation for whatever challenging opportunities lie ahead - so they can face a world full of uncertainty with the certainty they have the skills required to achieve success.
Mr Gronow (KS3 PSHE Lead) mgronow@trafalgarschool.org.uk 
Miss Hudson lhudson@trafalgarschool.org.uk 
Mrs Morrison jmorrison@trafalgarschool.org.uk 
Mrs Argyle cargyle@trafalgarschool.org.uk