Stand-Out Student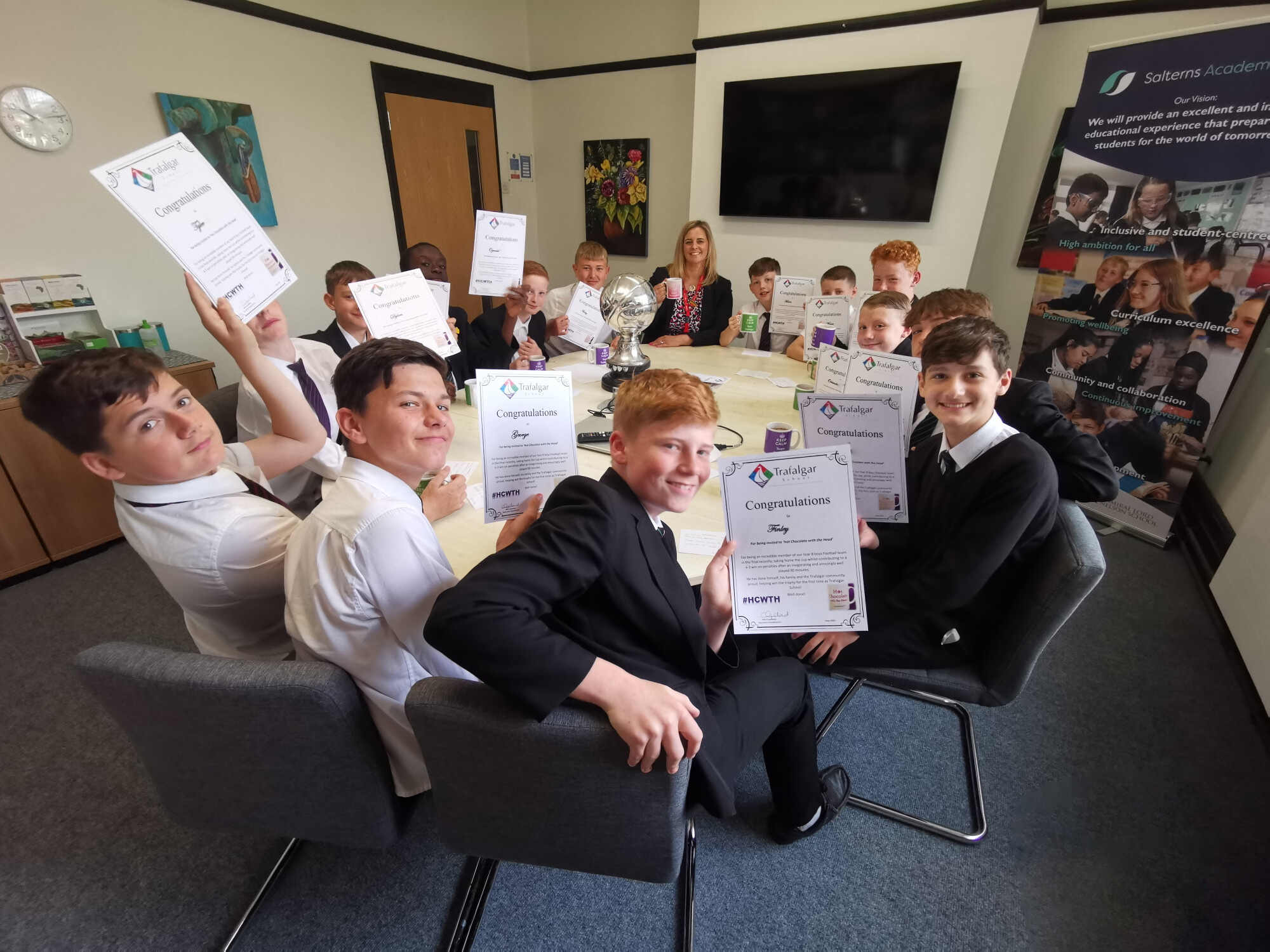 This week's Hot Chocolate goes to our Year 8 Football team!
Our incredible Year 8 boys Football team won in the final recently, taking home the Portsmouth Cup in a 4-3 win on penalties after an invigorating and amazingly well played 90 minutes.
The team really enjoyed meeting and chatting with Mrs Copeland!
Well done!
#HCWTH #teamtrafalgar #champions #year8